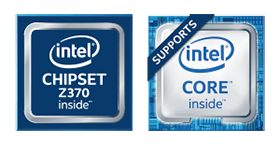 GET UP TO A
$40USD


STEAM WALLET CODE
WITH THE PURCHASE OF ANY
MSI Z370 GAMING


MOTHERBOARD

© 2017 Valve Corporation. Steam and the Steam logo are trademarks and/or registered trademarks of Valve Corporation in the U.S. and/or other countries.

TERMS AND CONDITIONS APPLY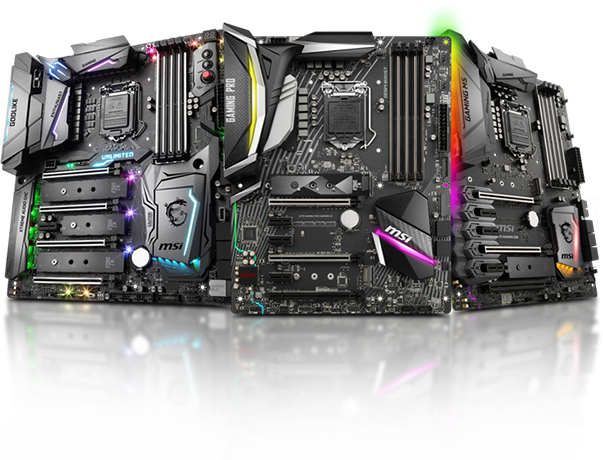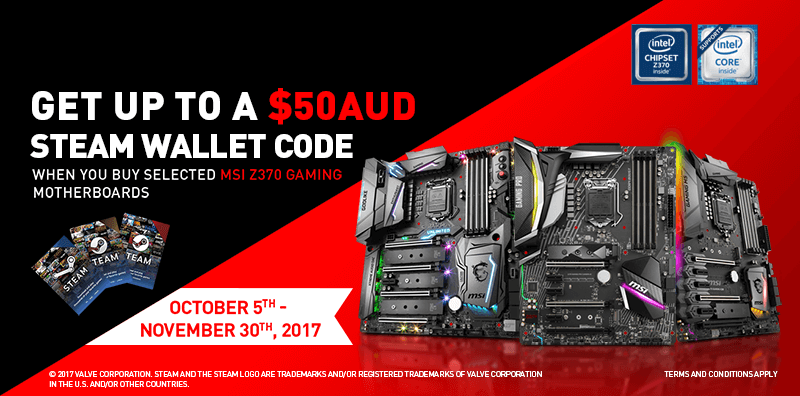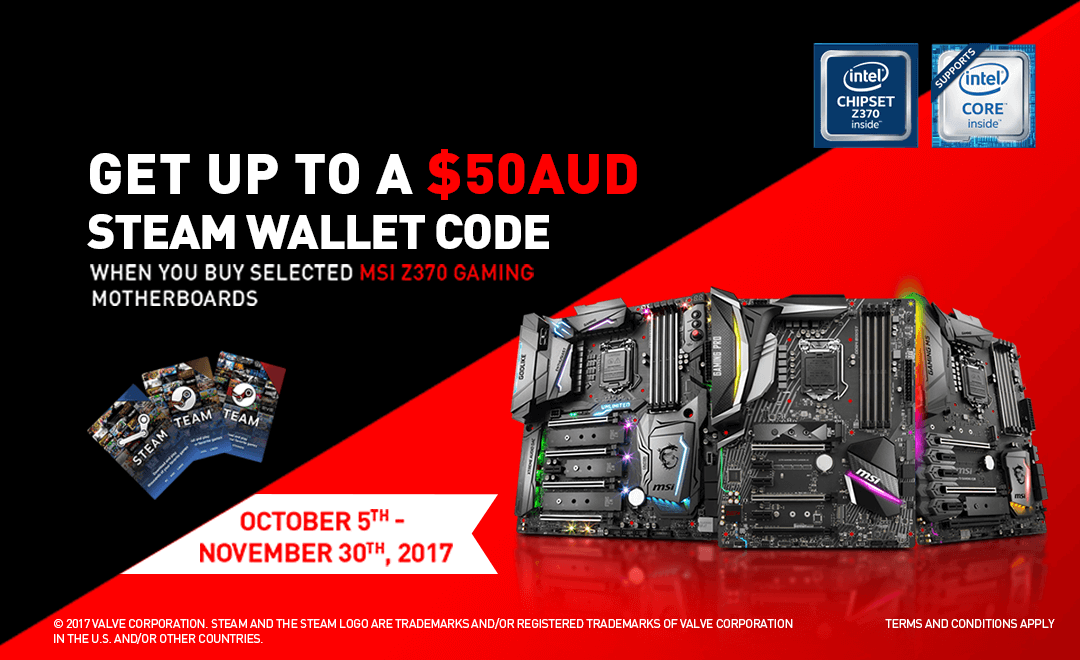 HOW TO REDEEM
Create/Log in MSI Account

Redeem STEAM Wallet code
TERMS AND CONDITIONS
This promotion is available for limited time or while stocks. Promotion starts from 5th Oct 2017 to 30th Nov 2017. Final claim of redemption is 7th Dec 2017. Any registration filed beyond this period is considered null and void.
MSI employees, distributors, business partners are not eligible to participate in this promotion.
MSI reserves the right to take legal action if found any illegal/ fraudulent claims
Standard redemption (without promotion code) submission might take 7-14 working days, verified by MSI staff.
When uploading invoice through standard redemption process, clear caption including purchase date, purchase bundled item and purchase source are strictly required.
The STEAM Wallet code you received shall only be activated through STEAM platform.
This bundle is available in Australia and New Zealand, customer are not allowed to purchases from other countries, otherwise the subjected invoice will be consider invalid.
Once the redemption is approved, STEAM Wallet code will be sent out within 7 working days.
MSI retains the right to make adjustments on sales bundle content without prior notice subject to any directions from a regulatory authority.
All the customer information shall be kept for future marketing purposes. Information will be kept internal to MSI, and will not be shared with any third party companies or partners.
When a customer redeems a Wallet Code to their Steam account, the currency will update automatically to match that of the customer's Steam Wallet using the FX rate provided by their bank at the time of redemption.