New workstations feature the newest Intel processors and NVIDIA Quadro GPUs


Brisbane, Australia. – May 18, 2018 – MSI, a world leader in computer hardware, today announced the latest addition to its workstation line with the Vortex W25 at the rising startup event MYRIAD. MYRIAD has been an event of innovation for Australia in recent years, and MSI brought the Vortex W25 – the world's first 2.5L desktop powered by NVIDIA"s Quadro P5200 GPU – to the show, demonstrating MSI's innovations. Furthermore, MSI also updated its WT75, WS 63 and WE Series of mobile workstations.

MSI collaborated with Autodesk with a number of programs at MYRIAD to showcase the new Vortex W25. David Zwierzchaczewski, Animation Specialist from Autodesk leverages the powerful performance Vortex W25 to showcase to do a VFX demo showcasing the power of rendering at 4K and doing simulation work as seen in movies across the world. The second presenter, Tomislav Golubovic, Technical Specialist at Autodesk, presented point cloud and drone capture using MSI workstation and Autodesk software. Lastly, MSI also invited Lex Van Cooten from Immersive Academy, to share his experience on how his company successfully built customize VR experience using MSI workstations and Autodesk software for enterprise and education clients. Lex also demonstrated hosted a live VR demo.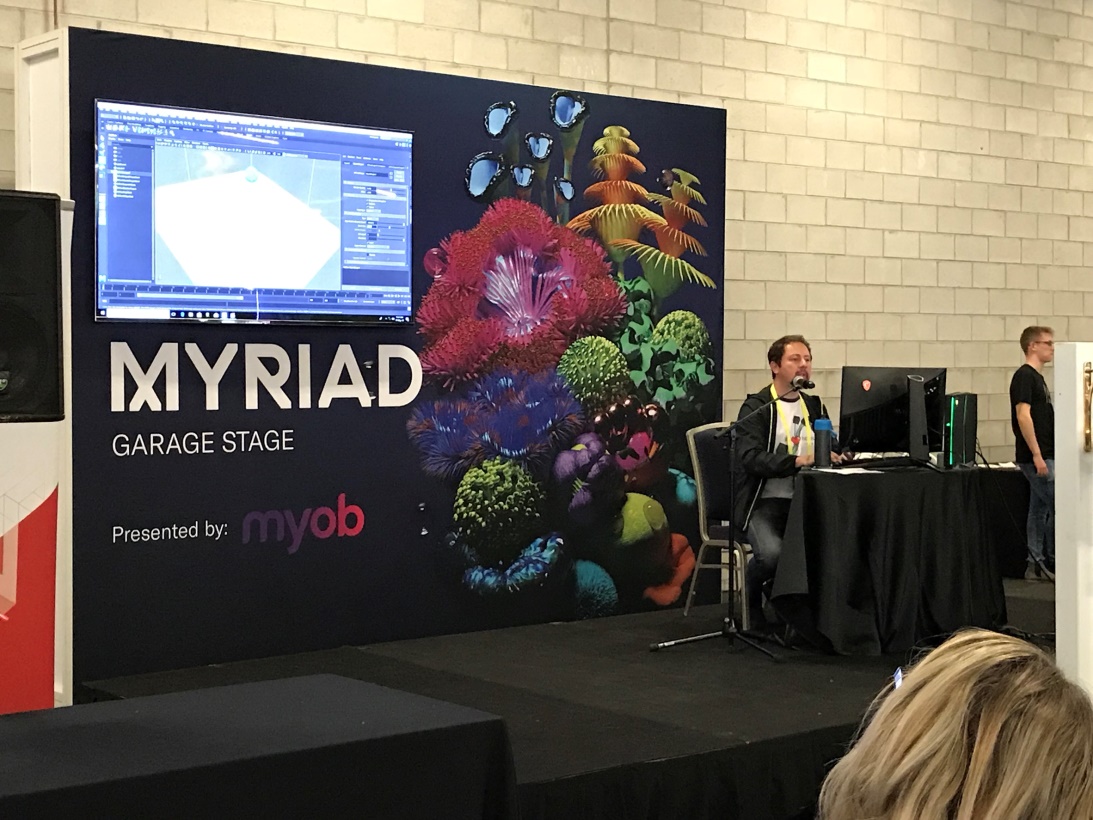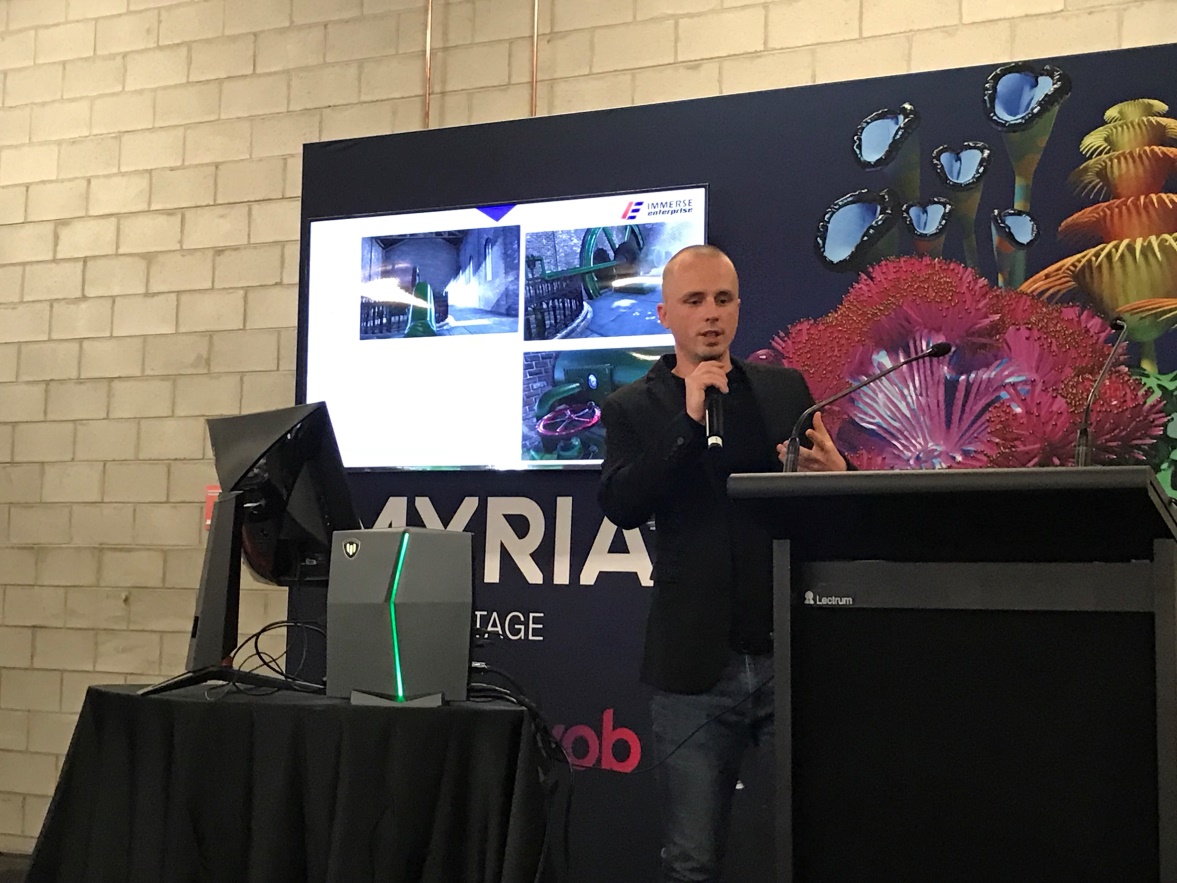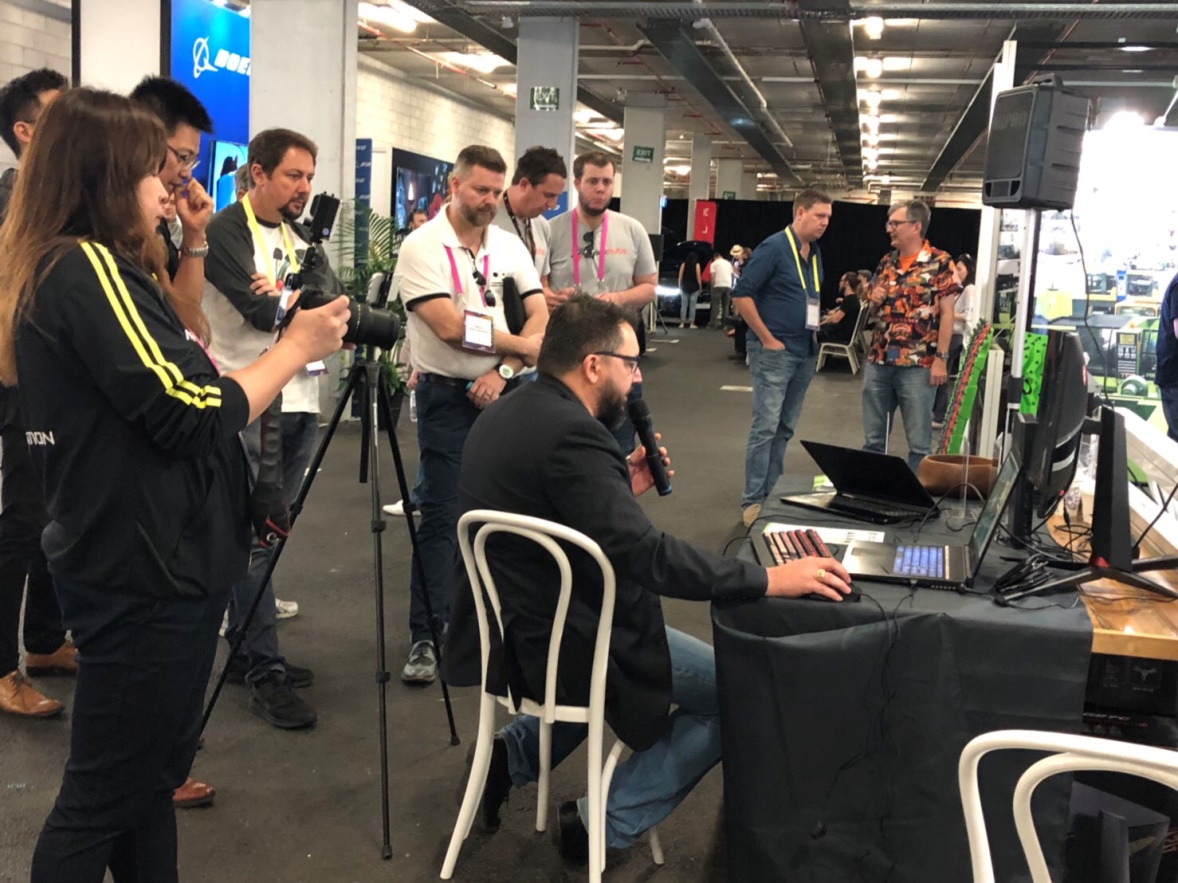 These three sessions are a demonstration of MSI workstation's capability to be a reliable partner for professionals that not only looking for performance, stability, but also the assurance to have a smooth experience with both the hardware and software they required for daily work. MSI workstation are tested, proven and certified by major ISVs, that allows users to have the highest standard of user experience, and helping users to accelerate projects to the next level.

Vortex W25
The Vortex W25 is the world's first 2.5L desktop powered by the NVIDIA Quadro P5200 GPU. In addition to its powerful graphics card, the Vortex also comes equipped with the latest Intel 8th generation processor. The new processor with its six cores of computing power, is up to 30 percent more powerful than the previous generation. The Quadro GPU provides up to 40 percent more performance than its predecessor. These performance upgrades make the Vortex W25 ideal for high-end 3D or VR tasks.
The Vortex W25 is cooled by MSI's excellent Cooler Boost Titan thermal solution to provide stability and ensure the best performance possible. The W25 with Quadro graphics performs with a greater thermal efficiency than the average Quadro DT. Additionally, MSI is expanding its ISV Certifications in 2018 with the additions of Autodesk Revit, ANSYS, Autodesk Moldflow, and Dassault Catia certifications.
With its small size, the Vortex W25 hides easily in the office. It is VESA Mount supported, allowing the compact PC to be easily attached to the back of monitors to save desk space. It also features a rapid disassembly design for a fast and easy way to remove the top cover without the need for tools. The dual NVMe M.2 SSD by PCIe Gen3/SATA SSD Combo slots, 2.5" hard drive and dual DDR4-2400 slots are all easily accessible.
Specifications:
WE Series with Xeon Processors
The WE series has also been updated with the newest Intel 8th generation processors and NVIDIA Quadro GPUs. Additionally, the WE series will be available with Intel Xeon processors, a truly powerful processor that makes your workstation more durable for long-term use. It also now features a Windows Hello Certified fingerprint lock.
Specifications
WT75 with Xeon Desktop Processors
The newest WT75 are powered by Intel's 8th generation Xeon desktop CPU for up to 50 percent better performance and NVIDIA's Pascal generation of Quadro GPUs for up to 40 percent better performance. In addition to the performance upgrade, the new WT75 gains a Windows Hello Certified fingerprint lock and a smartcard reader. It also uses Intel Authenticate for hardware-enhanced identity protection.
Specifications:
WS63
The WS63 is the perfect balance between performance and portability. With its updated Intel 8th generation processor and NVIDIA Quadro graphics, the new WS63 is up to 40 percent faster in CPU and GPU tasks. Its Cooler Boost Trinity thermal solution has also been redesigned to feature up to 20 percent better airflow than the previous generation.
The updated WS63 also features a Windows Hello Certified fingerprint lock for biometric security. In addition to the fingerprint lock, the WS63 features Intel's vPro technology for enterprise-grade security management.
Specifications:
The Vortex W25 and the updated WT75, WS63 and WE series will be available later this summer.
High-resolution images can be downloaded
here
.
For more info about MSI's award-winning products, follow us at:
MSI official website:
https://au.msi.com/Workstations
Twitter:
https://twitter.com/msiworkstation